Introduction
The construction industry is a major contributor to economic growth worldwide. In a Report of Economic Consultants LEK for the UK Contractors Group, it has been estimated that in the United Kingdom, every £1 investment in construction output generates £2.84 in total economic activity. In Uganda, conservative estimates from the Uganda Bureau of Statistics (UBOS 2018) suggest that the construction sector directly contributes to approximately 7 percent of gross domestic product (GDP). This growth in the construction sector is attributed to an accelerated rate of execution of public investment in energy and infrastructure. The upward trend in public investment is consistent with the country's strategy, as outlined in the National Vision 2040 and the second National Development Plan, to focus on building its capital stock, as a way to address Uganda's infrastructure deficits and build production facilities to prepare for exploitation of the country's oil resource(Colonnelli & Ntungire, 2018).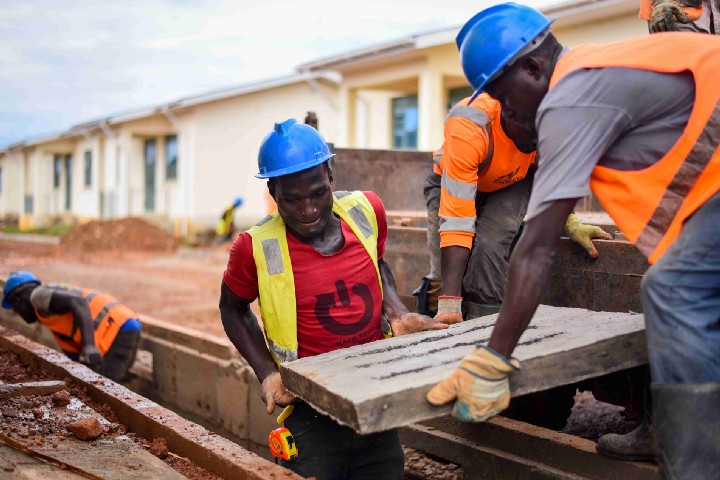 Alternative Dispute Resolution in the Construction Industry
These complex construction projects are rarely completed without encountering risks that lead to changes to the time and cost required for their execution. Those changes in turn give rise to disputes, the majority of which are submitted to Alternative Dispute Resolution (ADR) mechanisms. Arbitration is one of the mechanisms that are commonly referred to as ADR mechanisms. These mechanisms are set out in Article 33 of the Charter of the United Nations. Arbitration arises when a neutral third party is appointed by the parties or appointing authority to determine the dispute and give a final and binding award. The 2017 International Chamber of Commerce (ICC) Dispute Resolution statistics show that, in 2017, 23% of the ICC's total caseload was in the engineering and construction sector. This was the largest percentage of any subject matter by a significant margin.
Why do parties choose ADR?
The reasons why these parties choose ADR are varied and they include the inefficiencies of national courts as compared to out-of-court dispute resolution. Uganda, for example, lacks construction specialist departments or judges with construction expertise and judgment. Arbitration, on the other hand, allows parties to appoint arbitrators who are experts in the industry. Furthermore, arbitration allows construction parties to choose the dispute resolution procedure in a way that addresses a number of procedural challenges in construction arbitrations. These include the large volume of documentary evidence, the use of experts to determine delay and quantum in claims as well as other technical issues and program analysis. As such, international companies would rather look to arbitration to resolve their disputes, as opposed to subjecting themselves to the idiosyncrasies of local court systems and their inherent risks.
Furthermore, the use of arbitration provides parties with a large degree of privacy, as most elements of the arbitration process are kept between the parties and are not subject to public scrutiny, unlike litigation. Most arbitration awards are never released to the public, and if they are, it will be with the consent of the parties and in a redacted form. Additionally, the decision of the arbitral tribunal may be reached with less cost and complexity than in litigation. Arbitration also has the advantage of speed as compared to litigation, for example, the backlog level as of 30th June 2021 stood at 51,748 cases in Ugandan courts. It's important to note that In Uganda, a case is considered to be in backlog when it spends more than two years in the court system. The arbitration may appear to be more expensive than going to court. However, the flexibility of a well-managed arbitration can yield substantial cost savings to the parties, yet court costs are becoming a significant factor in some jurisdictions.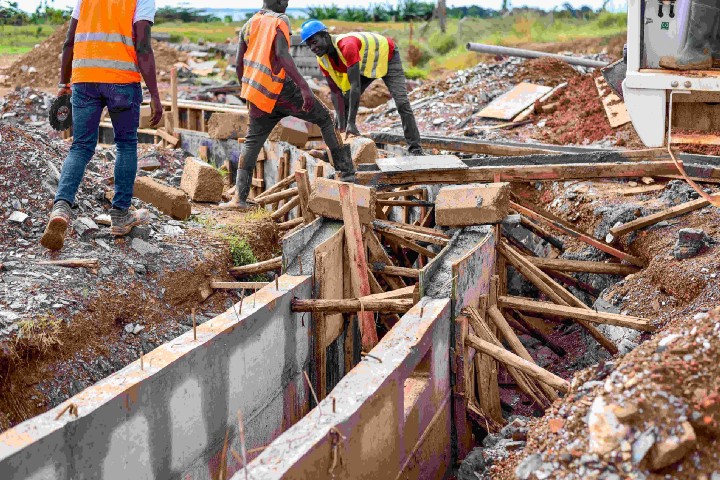 A major advantage of arbitration for international business operators is the New York Convention on the Recognition and Enforcement of Foreign Arbitral Awards 1958 (the New York Convention). The New York Convention gives arbitration awards common currency among all states which have agreed that their courts will treat arbitration awards made in one convention state as if they were local judgments of their own state. The New York Convention is the backbone of international arbitration today. Uganda became a convention state on 12 February 1992.
Uniqueness of the Construction Industry
The question that often arises, therefore, is: what is special about construction disputes that require specialist arbitration knowledge?
Firstly, Construction projects are associated with more risk than other typical commercial transactions both in terms of the risk allocated under them and the complexity of the risk. Their nature and typically long duration lead to risks including fluctuation in the price of materials and in the value of a currency, political risks, and legal risks.
Secondly, time is often extremely critical in construction projects. The late delivery of a project, for example, a dam, can disrupt the project financing used to fund it.
Furthermore, there is the involvement of a wide number of parties with different capacities and divergent interests which adds to the complexity of construction disputes, for instance, a limited dispute arising on one subcontract may lead to disputes under other subcontracts and the main construction contract. This may have financial and legal consequences for many of the above parties, triggering disputes under much wider documentation such as shareholder agreements, joint operating agreements, funding documents, and concessions. That often gives rise to issues about multiparty arbitration proceedings and third-party participation in arbitration proceedings.
Another important feature of construction disputes is the widespread use of standard forms of contract, such as the FIDIC or the ICE conditions of construction contracts. These specialized forms of contract often generate difficult points of law. Efficient dispute resolution often requires familiarity and understanding of the risk allocation arrangements of these standard forms. Arbitration has been included in FIDIC contracts since the publication of the first FIDIC contract in 1957.
Finally, construction disputes are technically complex, requiring efficient management of challenging evidentiary processes, including document management, expert evidence, program analysis and quantification of damages. Evidentiary challenges in these disputes have given rise to the use of tools, such as Scott schedules, which are unique to construction disputes.
Conclusion
One thing that is beyond question; there is a bright future for arbitration and ADR in Uganda and around the world. Since it is a consensual, flexible, cost-effective, private, and fast process, the role of arbitration in an emerging economy like Uganda cannot be gainsaid. The use of arbitration in construction disputes and all other disputes where it is amenable is thus the way of the future. In the past, there has been a capital flight by investors who have relocated from Uganda due to the protracted court battles that are the hallmark of any dispute in Uganda. Apart from running a profitable enterprise, an investor's only other concern is business certainty and confidentiality, and litigation has promoted none of those.
However, arbitration is still fairly misunderstood in Uganda, and sometimes it has been made as structurally complex as litigation by those opting for it, thus making it unattractive to others who would want to use it. However, dissemination of information and increased training of professionals in the field of ADR, with arbitration, in particular, will go a long way in popularizing and demystifying it.
Arbitration is the way for the future, for access to justice, and for the proliferation of the construction industry in Uganda.
Credits — Gavamukulya Charles, ACIArb — CEO CG Engineering Consults.
CG Engineering Consults is a company that deals in engineering design, claims consultancy, and dispute resolution.